Clothing Manufacturer in UK
If you are looking for a UK based Clothing manufacturer who can provide bespoke clothing at highly competitive rates and to tight deadlines. We are also a premium bespoke garment manufacturer in the UK.
Enquire Today

Welcome to B S Suthi & Bros
UK Clothes Manufacturer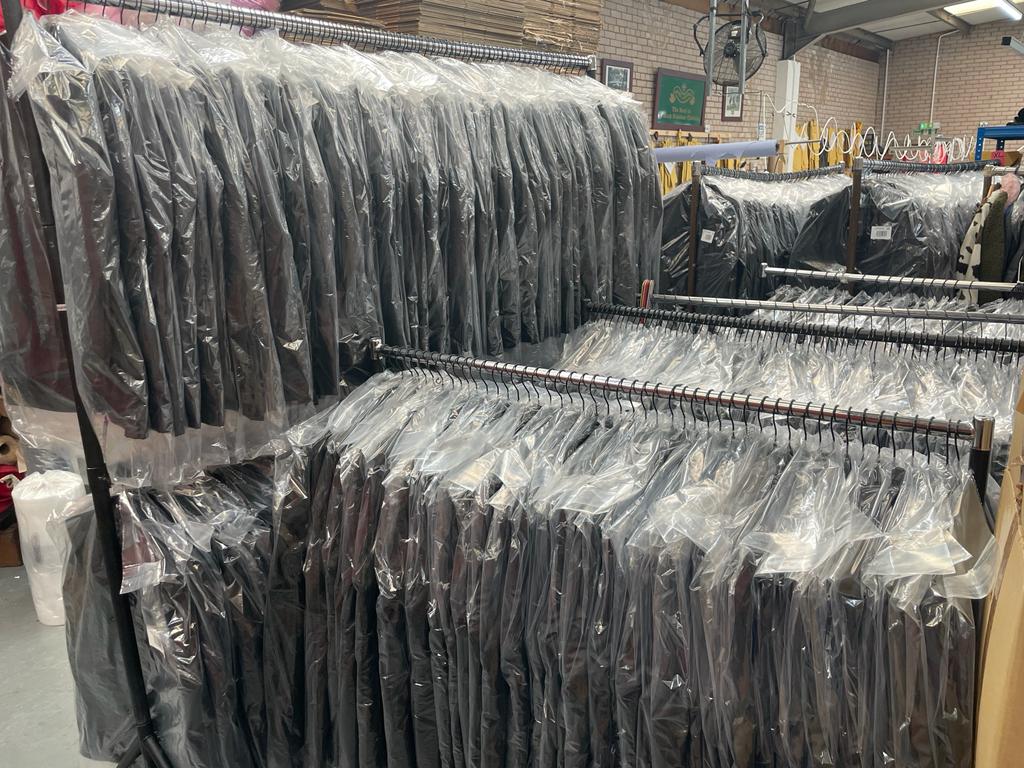 At B S Suthi & Bros we have been manufacturing high quality UK made jackets and garments for the clothing industry for decades. Our commitment to quality and high dependability is what keeps our clients coming back.
As a UK Clothing Manufacturer based in Birmingham we have excellent links with the rest of the UK clothing industry. We are able to produce high quality, UK made jackets at short lead times.
Our aim is always to provide our clients with a highly flexible yet reliable service. We have worked with many big names over the years and our experience is second to none.
For an initial quote please contact us to discuss your requirements.

What We Offer
Our Services

Outerwear Clothes
We are manufacturers of outerwear specialising in jackets.

Clothing Designs
Our inhouse team can develop clothing from customers tech packs.

Bulk garment alterations
From bespoke alterations to custom designs we can help.

Private label rebranding
We offer private label rebranding to your specific requirements.

UK clothes manufacturing
Perfect for a fast UK-based turnaround and top quality.

Short lead times
Lead times to suit you for both sampling and bulk orders.

Established 1969
UK Garment Manufacturer
With over half a century of experience in the UK clothing industry we understand the pressures and constraints for clothing companies.
That's why our service is second to none and is based on excellent quality and reliability.
We have seen how the market has changed over the years, but we fully believe UK based manufacturing offers certain benefits which cannot be gained by overseas procurement.
If you are looking to source UK made clothing then you need to work with a professional company who can work with you every step of the way.
What makes us different is our strong work ethic and family based values. Our core strength is our highly experienced team who work tirelessly to help our clients achieve maximum results.
Over the years we've developed a solid understanding of the clothing and garment industry for both retail and wholesale markets. We are well known for our excellent customer service and the quality of our work and we're always interested to hear from new partners.
We have worked with clients in the UK, Europe and Worldwide and we're happy to discuss in further detail if you have any particular questions.

why us
What Makes Us Different?

Experience
With decades of experience in the garment and clothes manufacturing industry our clients know they can trust us.

Flexibiity
We operate a small but highly efficient team who can chop and change at a moments notice.

Commitment
Our aim is complete customer satisfaction and to build long-lasting relationships with our clients.

Clothes Manufacturing in UK
Why Choose B S Suthi & Bros
What does B S Suthi & Bros specialise in?
Our speciality is jackets, workwear and equestrian clothing to cover outdoor activities of all kinds for men, women and children. As one of the UK's leading clothing manufacturer we have a team who are capable of helping with any kind of design and style you need. We can also help with manufacture of puffer jackets, fleece jackets, isolation gowns, gilets, bodywarmers, boiler suits, gowns/scrubs, PPE, face masks, hunting jackets, horse riding jackets, waterproof jackets and more.
Where are you based?
We have a manufacturing facility in the West Midlands just off Junction 2 of the M5. With excellent transport links we can have your order despatched and on the road quickly and without delay. Our new unit is clean, modern and well equipped.
Examples of Jackets we manufacture
We manufacture jackets such as:
Wax jackets
Workwear
Country fashion jackets
Hunting jackets
Equestrian jackets
Angling jackets
Fashion garments
Waterproof jackets
Isolation gowns
Gilets
Body protection jackets
What is Private label rebranding?
Our private label rebranding service is perfect for our retail and commercial clients who require a fast turnaround with excellent quality for their garments. We can offer both fully factored and CMT production based on our client requirements.
Why choose B S Suthi & Bros?
We are fully committed to high quality UK-based clothes manufacturing and our factory is a perfect example of this. In recent years we have invested into the business to ensure we can meet the changing demands of our clients even in the Covid-era. We have been established since 1969 and have over 50 years experience in the UK clothes manufacturing industry.